About us
Joy To Your Heart is operating as a full service travel operator providing tour package catering to clients from North America, Asia, Europe, and other markets around the world. The service of JH focuses on local, inbound and outbound tour services, including tour packages, air ticketing, hotel accommodation, bus rental, and travel consultant.
The main thing that sets us apart from other travel to China companies is that we include an American guide with most of our tour packages who speaks flawless English and Chinese and is thus able to help bridge the cultural gap you will face when you visit your Chinese destinations. We will also take you where the locals go so you can experience the real culture of the places you visit, instead of sticking to the main attractions, to which we also go. This affords you a glance into the real lives of the people you meet, making your excursion all the more meaningful. It also helps change any preconceived notions you might have about the people of the places to which you travel.
Our goal is to provide you with the ultimate vacation you've ever had, one you'll recommend to friends and family so they, too, become members of the Joy To Your Heart family.
---
We deal only with the highest standards in transportation, lodging and dining to make our tours enjoyable – and to bring joy to us. For example, we use only 4- or 5-star rated hotels, certified bus drivers and experienced American and Chinese guides.
We can accommodate any dietary restrictions or religious needs. We also can please and accommodate any group or business that may want to arrange a tour with us. In addition, we will customize trips for you based on your interests and offer tours focusing, for example, on martial arts or calligraphy.
We hope you'll choose the wealth of experience Joy To Your Heart offers and book your travel to China with us.
We're certain you'll have the time of your life!
---
Our office workers
In the big family of Joy To Your Heart, we all speak multiple languages, Mandarin Chinese, Cantonese and English; we have extensive experience in the travel industry. Our members are hardworking, firmly based, and sincere. We understand both American and Chinese cultures and we devote ourselves good communications and efficient services so everyone can enjoy the trip with great memories.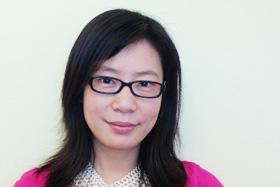 Sylvia Sun
Accounting Manager
Because of her honest and frank characteristic, we call her "Shandong Hot Pepper." Green comes from blue but excels it, so we call her daughter "Pod Pepper." She loves to look after her daughter, and her signature phrase is "My daughter." Smart phone is her necessary item. She works her heart and soul for financial issue and human affairs in the office. She works her heart and soul for financial issues and human affairs of the office.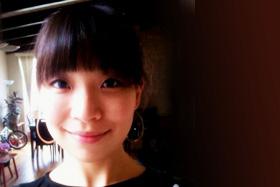 She loves delicacy yet eats like a bird; she yearns for travel yet resting will be great. She is named "Carmen" (sounds like block door in Mandarin) yet she is actually slim. She likes to read novels and watch movies at her leisure time. It is hard for her to work without a cup of coffee. She is a warm and cheerful person, and we can always see a smile on her face. As a manager of Joy To Your Heart, she has attention to detail and she acts as a bridge of communication between staff.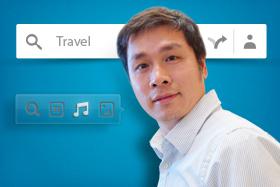 Cliff Ho
Multimedia Designer & IT
To him, design is like climbing mountains. There are beautiful scenes at the foot of the hill for everyone to enjoy. As you climbing up, there will be obstacles and danger around you. Many people will soon get exhausted and give up. The majestic scenery on the top of the mountain and the satisfaction of reaching the summit are left for people who accomplished the task. Overcoming difficulties, surpassing his own self, discovering himself, seeing the world with different angles, Cliff is the multimedia design expert!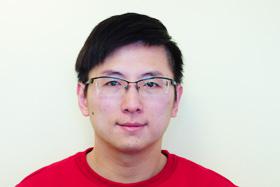 Sam Leung
Outbound Supervisor
Sam minds p's and q's ordinarily, but somehow his surprising remarks with a sense of humor. He is the "racer" in the office. He loves to drive his rice rocket to travel all around. Badminton and hiking are his favorite exercises. Indeed, he loves to taste exotic food, especially beef cuisine. He provides special advisory services for flights, and he has his fingers on Asia Tours.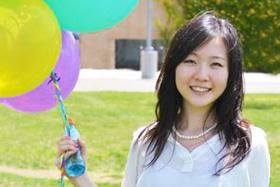 Lara Guan
Bus Tour Department
She is a happy-go-lucky indoorsy. Although she is a petite girl, she eats like a horse. Every time she regrets that she ate too much. Her moods keep changing, sometimes quite sometimes talkative. She believes that simple is the key to a happy life. She loves traveling, of course, for food! Her goals are to eat her favorite foods and to visit places she loves. After working in Joy To Your Heart, she became mature and better at getting along with people. In addition, the joyful environment makes her a contended and easy-going person.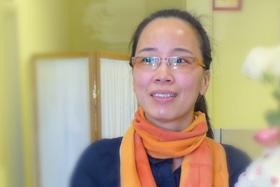 Ann Li
Bus Tour Supervisor
Ann has over 20 years experience of the travel industry. She loves to read books about traveling and to watch travel programs. Free and relaxed life is what she pursues. She loves slow and easy pace travel, and she also loves to listen to cozy music. Because of her nice and easy personality, she is always smiling wholeheartedly. Her hobby is sharing foods, and funny things of daily life with her friends.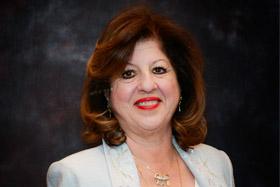 Jumana Hassan
Executive Marketing Director
I recently retired from the Better Business Bureau. I found fulfillment in helping people and especially working with seniors. My passion to empower and connect with people continue to grow with business owners. I am a member of 60 different organizations.I am committed to community and dedicated to progress.I traveled all over the world within the last 36 years so my passion for tourism has always been fascinating.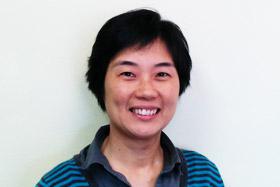 Fay Situ
Bus Tour Department
She loves to travel, and she believes "It is better to travel fast than to read voluminously." She is thankful for Mother Nature and she enjoys the beautiful scenery. People can open our eyes to explore nature, and also learn a lot from nature, especially the best virtue: benefits everything in the world but never contends its own contribution. She is a vegetarian, and she is gentle and kind to everyone. She always smiles to people and understands their needs. While working, she is responsible and patient. She loves to go hiking and exercising with family and friends. May everyone be healthy and happy.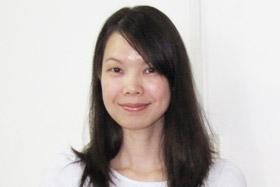 Joyce He
Bus Tour Department
She loves travel and photography, especially taking scenic photos. She will get eager for traveling any kind of sites at her leisure time. She came to Joy To Your Heart by chance, and through this working experience she receives more travel information for future to practice. She is kind to everyone and she is always happy. She speaks softly and treats people with honesty. She always has a youthful heart and faces her life with smile.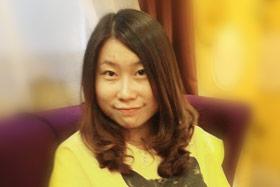 Cherry Zhen
Bus Tour Department
"Pure, Kind, Optimistic, Positive ," are the best words to express whom she is, she is also enthusiastic and eager to learn new staff. Although she may lack of experiences in travel industry, she is still keeps studying and grows up fast through working with Joy To Your Heart. She treats our customers as friends, provide the most sincere service to everyone, she will be your reliable travel consultant. Her motto is "I am not afraid of tomorrow for I have seen yesterday and I love today!".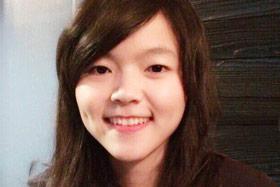 Sharon Chou
Marketing Department / Social Media Specialist
Love traveling and food, both of which has almost filled up her leisure time. She always used to research the tour itinerary and fine culinary as completing the paper assignment, carefully prepare but also enjoy the fun process. She is friendly and optimistic and loves to study everything new when pop up, which make her quickly assimilate into new environment. After she joined Joy To Your Heart, she hopes to dedicate what she could make to the company.
Our tour guides
Tour guides of Joy To Your Heart are experienced experts! They passed ITMI training system to ensure they are well educated, are able to provide excellent communication and great services, and are patient to all customers. Meanwhile, they believe that travel is not only a media that refreshes people's busy working lives, but also a tunnel that conveys sentiments between people and nature. Those beautiful sentiments will be waked up under the calling of our Mother Nature.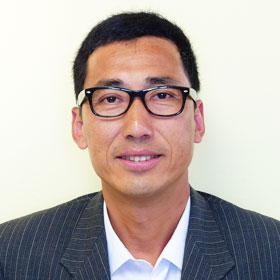 He has over 15 years experience as a tour guide in United States. He can speak Mandarin, Cantonese, and English. Having a great knowledge of history, landscape, economics, politics, and culture, James is the senior member of Joy To Your Heart. His customer satisfaction is up to 99% positive review.
Because he is a friendly and thoughtful person and he always introduces the overall environment comprehensively with extensive knowledge, James always receives the favorable comments greatly. He believes that travel is an escape from hustle and bustle of the city. People desire unknown and eager to explore it. Travel is a necessary part in modern people's lives. His enthusiasm of nature keeps him passion about his job and serves every customer. To him, every little thing is important.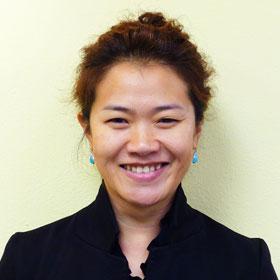 She is the shinning pearl in the field. Lankun's motto "Women are not outdone by men" makes her the best of the best. Her love of traveling drives her to visit every famous parks of west of Rocky Mountain. She will explain history, human culture, and natural geographic information along the trip to everyone patiently.
Her clear explanations make the whole trip more interesting; her witty remark make tedious information becomes fascinating. With her carefully chosen documentary films, Lankun perfectly interprets landscapes outside the windows. Her background of English teacher and her experience of organizing summer camp equip herself with organization skills and adaptability. She takes care of every customer and always keeps calm in an emergency so that everyone can feel safe during the trip.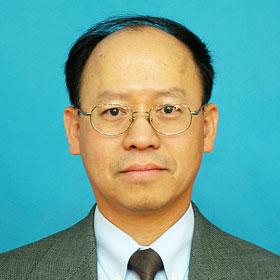 He came to United States for study in his early years and he worked as a software engineer and IT manager for over 20 years. The busy high-tech life cannot stop him to get close to nature. In 2008, with his enthusiasm of travel, DJ started to be a tour guide.
DJ organizes everything properly. He pays attention to every detail and he loves to deal things efficiently. He is good at communicate with one another and he takes good care of everyone. People who were in his tour were all impressed by his great service, friendly personality, professional arrangement, and excellent explanations. DJ's great understanding of American history and knowledge of scenic spots make him get positive feedback from customers. Moreover, DJ can speak 4 languages including English, Mandarin, Cantonese, and Taiwanese. There is no language barrier between him and travelers.
Our bus drivers
Bus drivers of Joy To Your Heart are all professional drivers. They love their jobs, drive safely and devote themselves to work wholeheartedly. They treat every traveler nice and kind in every possible way.